Our Mountain Bike Trails Map
This Bike Trails Map is ideal to help plan your route around the exhilarating 13k Mountain Bike Trails onsite at Blessingbourne Estate. Whether you are familiar with the trails or not, you can also use this map to plan out a new route and explore the Trails further. The Trails offer an exciting mix of challenging courses as well as more manageable sections for beginners. So there is really something for everyone to enjoy on a day out at Blessingbourne Estate!
You will easily find Blessingbourne Estate, which is conveniently located on the outskirts of the bustling village of Fivemiletown. Which is located on the border of Tyrone and Sperrins and Fermanagh Lakelands. Home to the Lowry family, Estate owners Colleen and Nicholas Lowry can usually be found around the Estate grounds. Either greeting guests or keeping the animals happy on their working farm. Blessingbourne Estate is a beautiful 550 acre countryside retreat with mature woodlands, nature reserve, private lakes as well as beautiful scenic views.
Blessingbourne is a lovely setting and is best enjoyed by cycling or walking around the Estate.
The 13k Mountain Bike Trail and pump track are located within the estates grounds. Download the bike trails map below.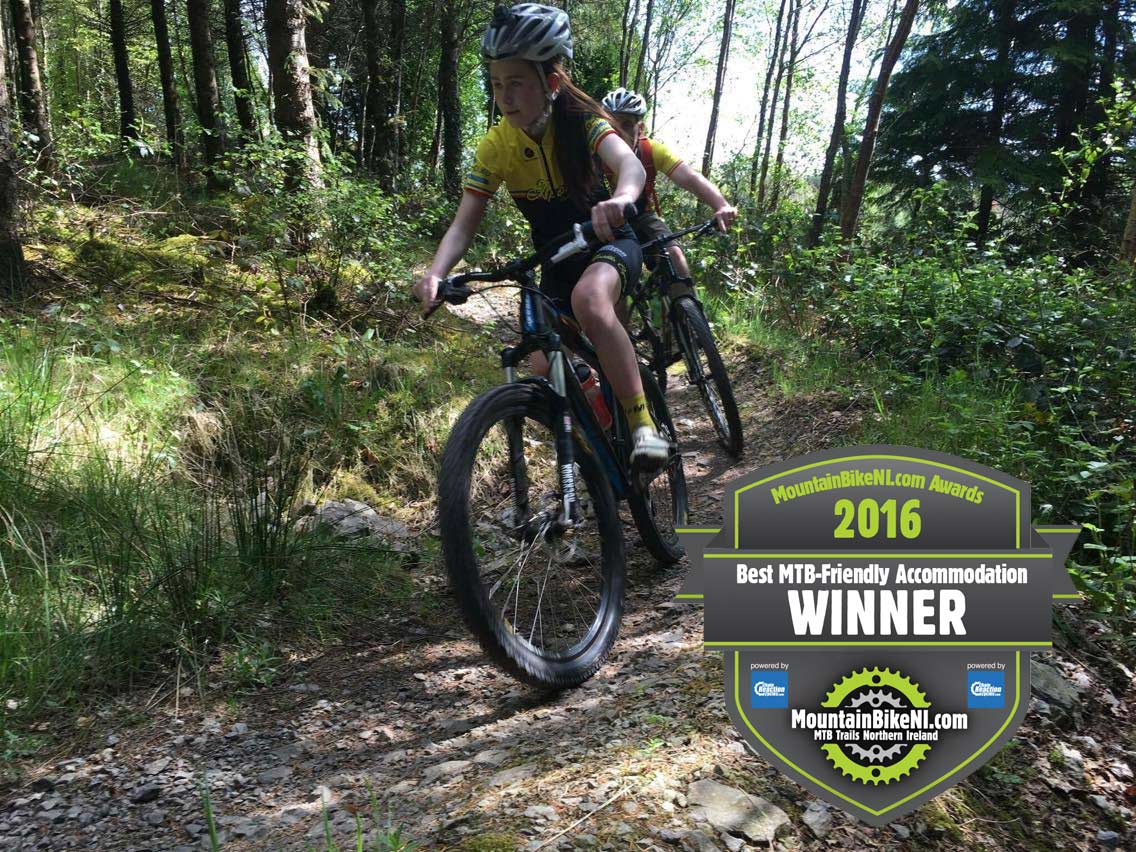 Make a quick enquiry about our bike trails