Mountain Bike Trails at Blessingbourne
Blessingbourne Estate's exhilarating 13k Mountain Bike Trails and pump track provides one of Northern Ireland's premier Mountain Biking experiences. Located within the grounds of the 550 acre country Estate.
Set in the heart of woodlands and wildlife nestled on the edge of County Tyrone and the Sperrins and the Fermanagh Lakelands. Enjoy cycling through the Estate's woods and take in the private lakes and nature reserve. Located just off the main A4 Belfast to Enniskillen road, minutes from the lively village of Fivemiletown.
Designed by Architrail's Phil Saxena, who also designed trails for the Beijing Olympics and the Downhill World Cup. Therefore, the trails cater for all ages and abilities from complete beginners to those searching for that all important adrenaline fix. In addition to this, the blend of beautiful blue trails to the dramatic red/black technically challenging loops trails has something for everyone to enjoy.
The snaking single-track has lots of trail features including jumps, table-tops, berms, rock-gardens and drops; and chicken-runs for the kids and the faint-hearted, of course!
Blessingbourne's mountain biking facilities also include a pump track and skills area, which exposes opportunities for improvement. The criss-crossing track contains bumps, jumps, dips and berms, and you need to really use your body-weight to get round it with your dignity intact. A great place to hone a few handling skills, it is located right at the trail-head, so it's a good place to warm up before you hit the trails proper.
Residents Only- Bike Hire
A full fleet of Mountain Bikes and helmets available for hire on site. Our fleet features a variety of top-spec bikes and equipment suitable for families and enthusiasts. These include new Scott Bikes, which offer cyclists the perfect combination of traction, propulsion and comfort.
Bike Hire is available for 3 hour sessions from Tuesday – Sunday:
Morning Hire from 10-10.30am
Afternoon Hire from 2-2.30pm
Email us at info@blessingbourne.com
Bike Hire Rates
1/2 Day Adult Bikes From £20
Child Bikes From £12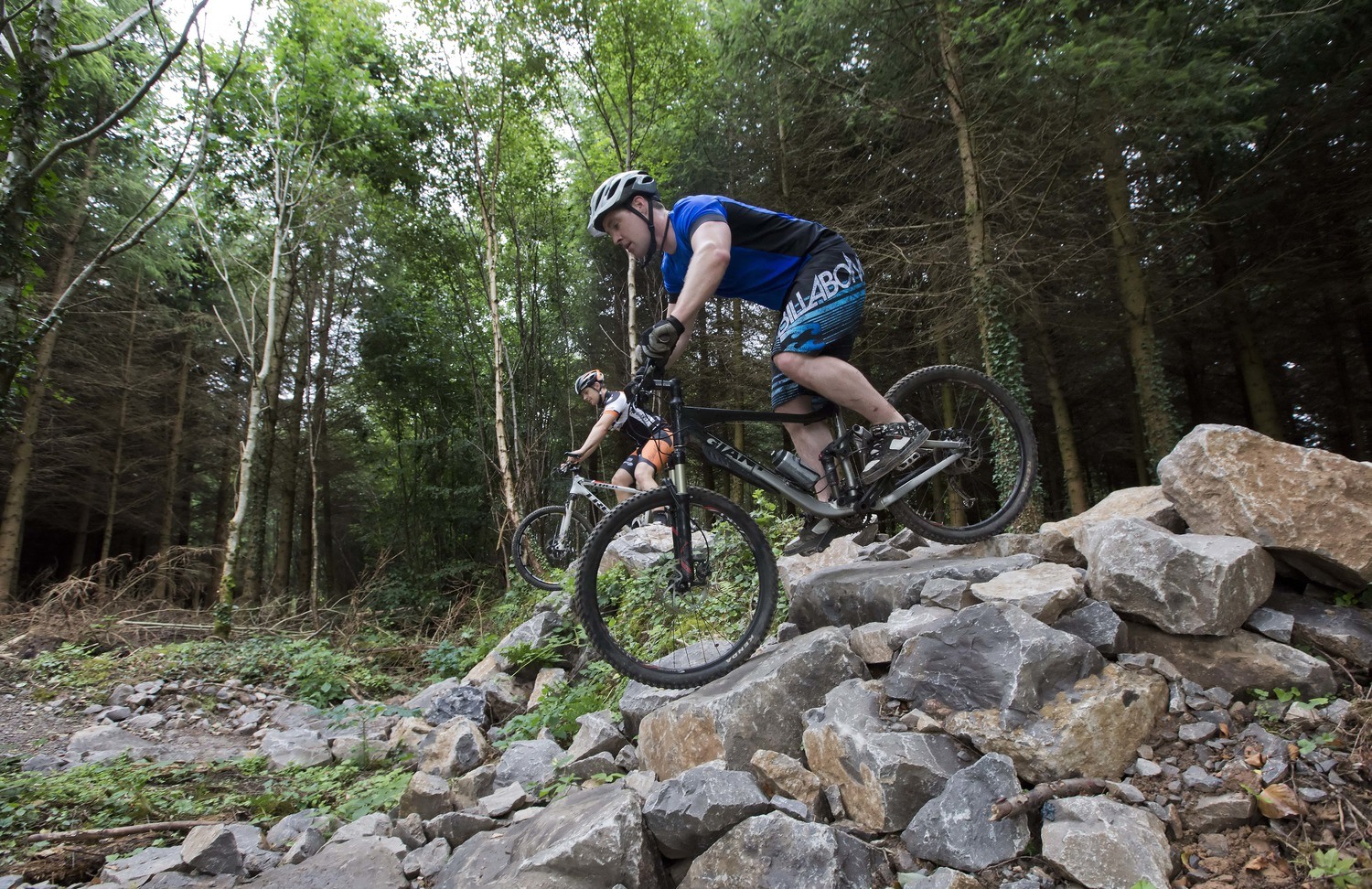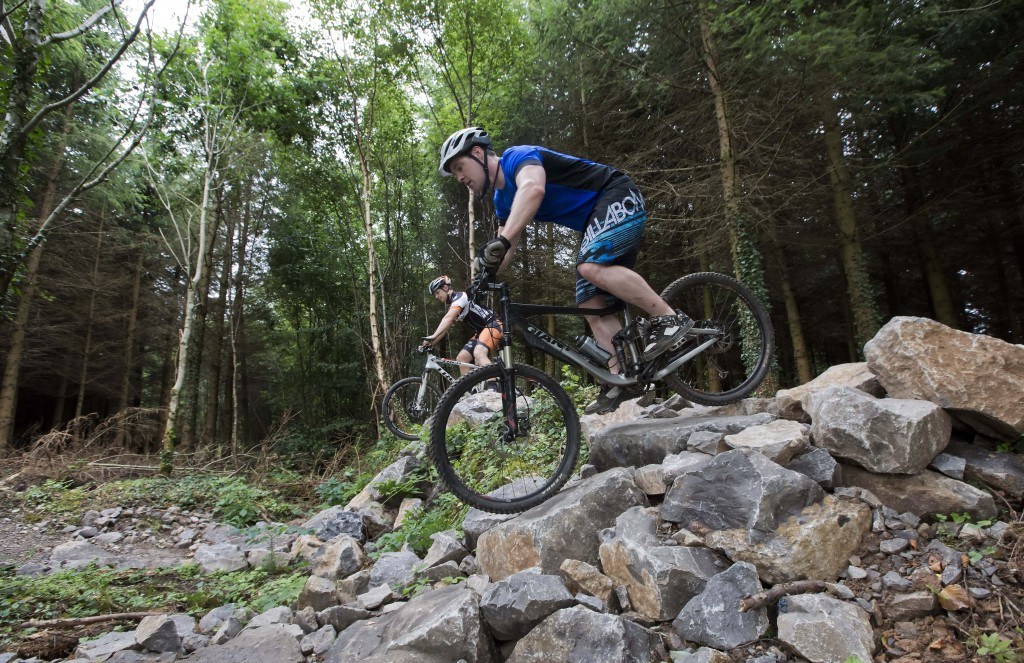 Group MTB Bookings
A great day out is waiting for you and your group on Blessingbourne's Trails. That is to say the trails are a popular choice for Mountain Bike Clubs, associations and schools throughout Ireland.
We also offer group packages for birthday parties and special occasions. So groups can combine a Mountain Biking experience with lunch or dinner in the Coach House or BBQ in our Blessingbourne Long Barn.
Blessingbourne Estate's collection of self-catering apartments are ideal for groups who want to Mountain Bike and stay.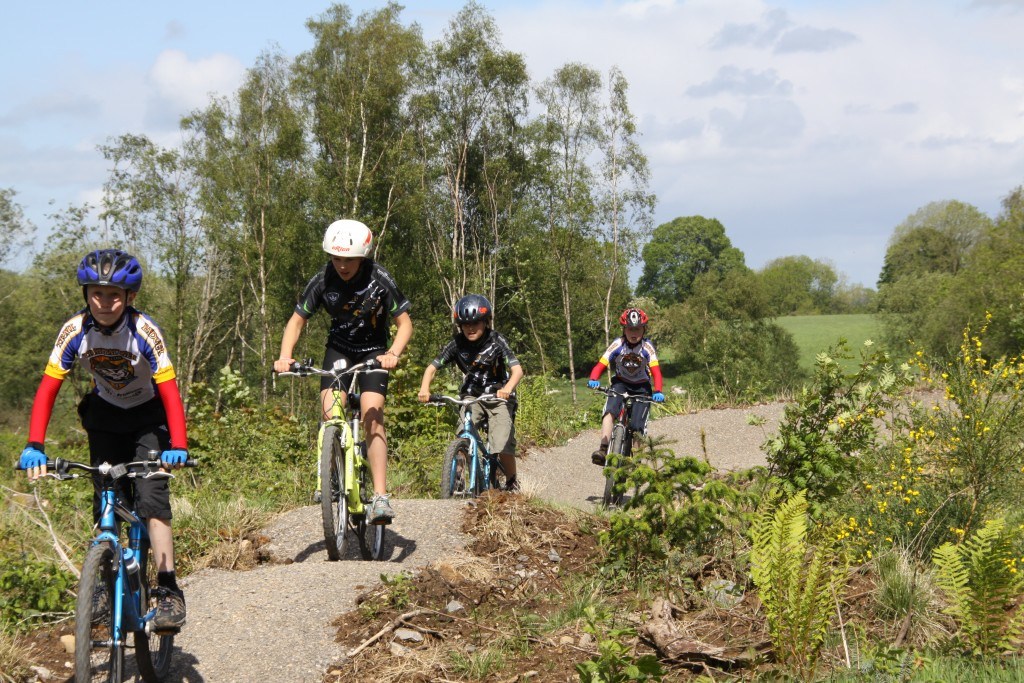 Award Winning Mountain Bike Friendly Accommodation
We are thrilled to have been awarded the much sought after Best Mountain Bike Friendly Accommodation 2017 in the prestigious MountainBikeNI awards!
Blessingbourne has enjoyed a 'trail' of success having been awarded "Best MTB-Friendly Accommodation in Northern Ireland"  in 2016 too! Further to this, a promotional video of facilities at the Estate produced in conjunction with MountainBike NI and Tourism Ireland  has accumulated tens of thousands of views over just a short period of time.
Owner of Blessingbourne Estate, Colleen Lowry, was delighted with the win and commented, "We're so thrilled to win this award again, all the more so when it was voted by members of the mountain bike community. Here at Blessingbourne we pride ourselves as being an ideal destination for both mountain bikers, families and couples. Therefore, to know that we are successfully drawing mountain bikers, as well as families and couples is fantastic. A huge thank everybody who voted for Blessingbourne and congratulations to the winners in the other categories – in particular Donal McKendry!"
Save
Save
Save