Introducing the Animals and Nature at Blessingbourne Estate
Get in touch with animals and nature at Blessingbourne Estate. With our collection of animals which are simply an extension of the Lowry family! Our 550-acre Estate is home to a working farm and a nature reserve. As well as 18-acres of private lakes, stocked with pike, perch and an abundance of smaller fish. Our Estate also houses everything from roosters to peacocks, Angus beef cattle to goats.  At Blessingbourne it really is a case of all creatures great and small!
Our guests especially children delight in the close encounters with the animals on the Estate each day and with our pet-friendly accommodation, our guests can introduce their families to ours.
Peacocks
Blessingbourne has always been renowned for its peacocks, and currently has four of these elegant birds wandering around the Estate. The boys have fabulous tails in spring and summer, they love 'lounging' in the courtyard, trying to blend in with the other animals and can often be found peaking in the window of your apartment.
Goats
Among the Animals and Nature at Blessingbourne are Crunchie and Linton! These lovely goats joined the Blessingbourne animal family in 2005 and have been firm favourites with our guests ever since. Crunchie is a little pygmy goat, who loves to chat and boss Linton around! Linton is a gentle handsome British Guernsey goat, which is a rare breed. Both love to nibble on bread and apples.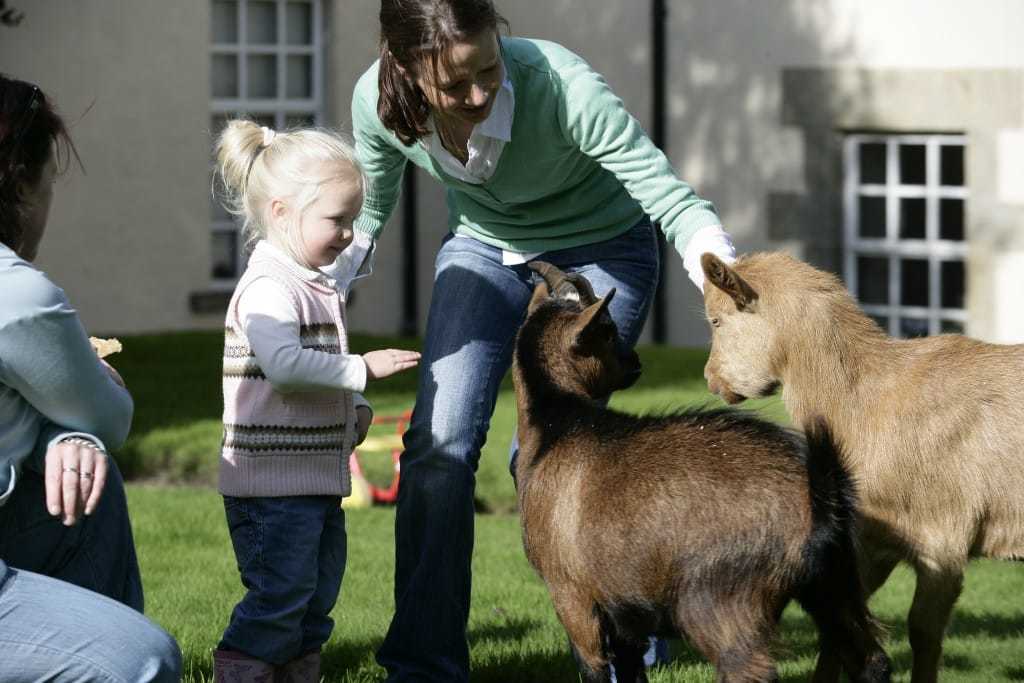 Horses
Horses have always been a part of Estate life and it has been the venue for numerous equestrian events including Pony Clubs, Cross Country Carriage Driving and Riding Club Hacks.
Toyboy is our show cob and loved by all; he is very high maintenance and thrives on attention and eating is his favourite pastime. He loves to hack around the estate and be pampered for competing.
Black Beauty is our lovely gentle little lead rein pony and Toyboy's companion. He loves kids and lots have had their first experience horse riding with Black Beauty at Blessingbourne.
Brother and sister Lola and Cowboy, are the latest additions to our horse collection and are both Irish Draught /Cob crosses. These two youngsters, love attention and getting their ears rubbed.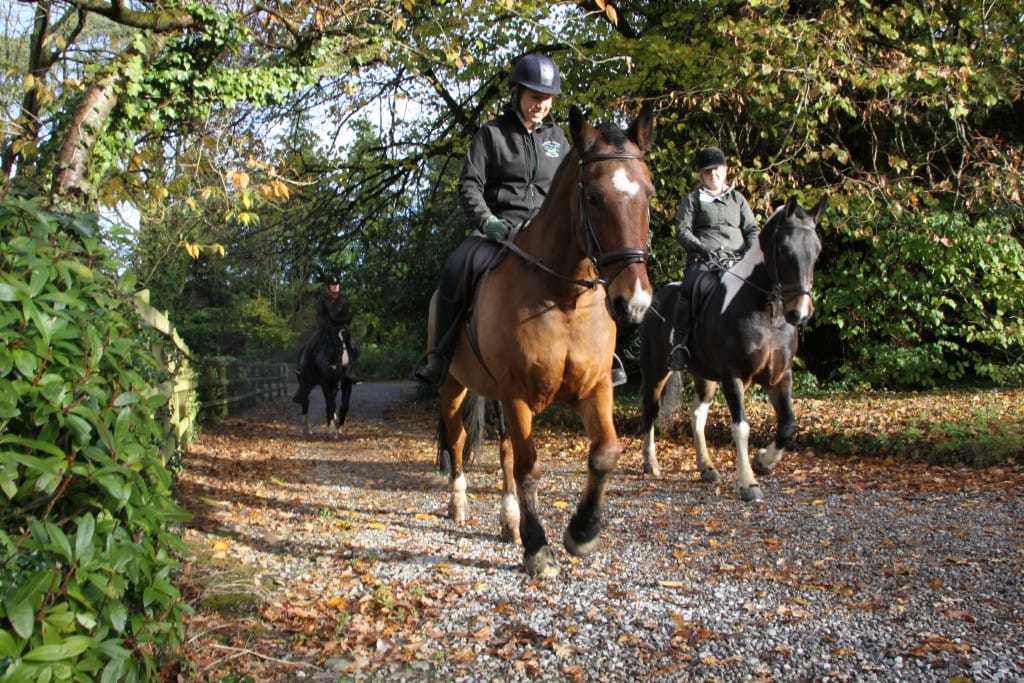 Rory's Chickens
Rory Lowry is the youngest member of the Lowry family and he takes great pride in caring for the Estate's chickens.  Blessingbourne's brood are located adjacent to Blessingbourne House, and guests admire Rodney, the striking looking large Rooster and his beautiful ladies! Our self-catering guests can enjoy fresh Blessingbourne eggs during their stay, which are available to buy on the Estate daily.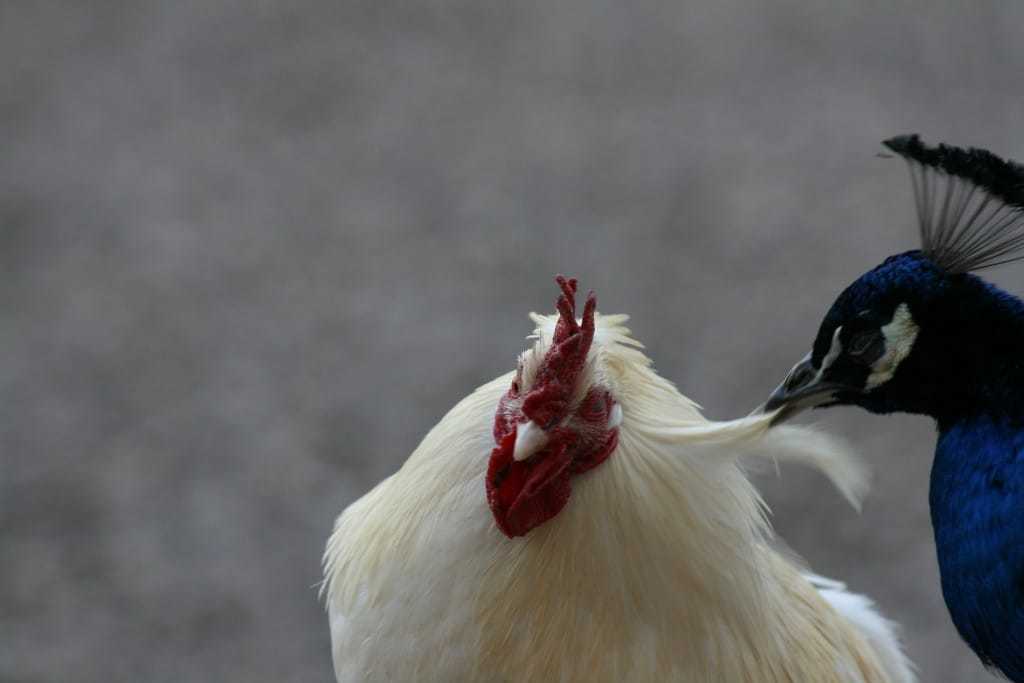 Cattle
The Estate was originally home to an Aryshire Dairy Herd, which left in 2005. Since then we have had a suckler herd of Aberdeen Angus and pedigree beef cattle on the Estate.
While enjoying a walk around the Estate grounds guests may see the cattle grazing in the fields. Blessingbourne also has extensive forestry on site with over 200 acres of mature woodland to Explore.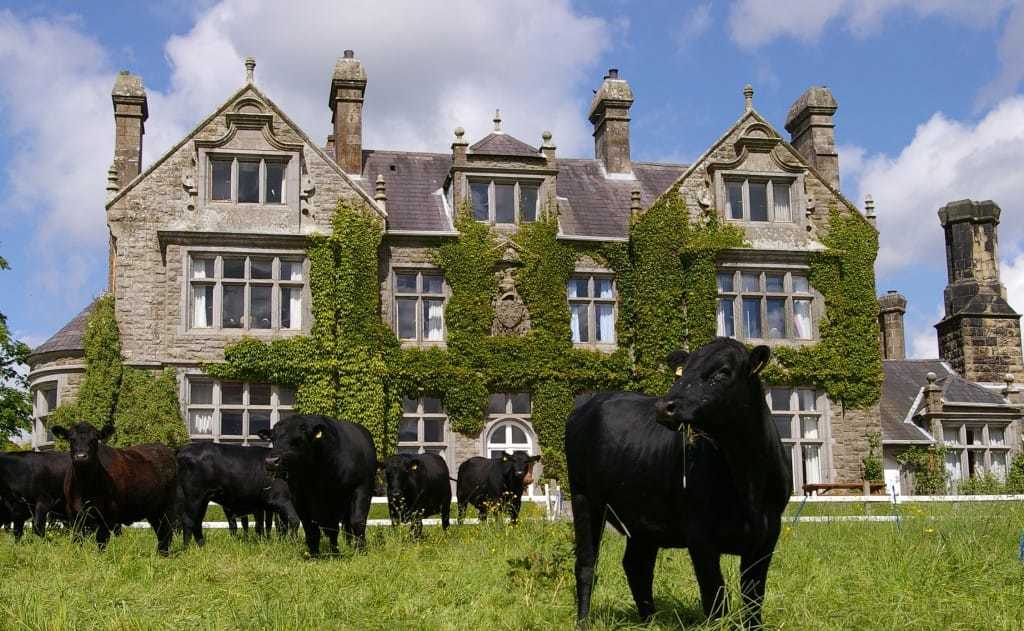 Our Dogs
Blessingbourne's collection of self-catering apartments in the courtyard, are pet friendly and we love introducing our dogs to the guests.
Hamish, our long-haired terrier is a rescue dog and was found abandoned in a cold wet forest. Hamish needs a cuddle every morning for reassurance and is sometimes a little shy.
Ruby, our Jack Russell Chihuahua cross is another rescue dog. Ruby turned up at a friend's house lost and hungry and Blessingbourne decided to adopt her. She loves everyone and likes to go walking with the guests and eat Colleen's shoes.
Inca, the latest addition to the bunch is our beautiful big bouncy Labrador who thinks she is a Jack Russell. Inca loves to sit on your knee and lick you to death, she is everyone's favourite with a fabulous glossy coat.